Hope. Privilege. Action.
Traveling to DC for the Presidential Inauguration was on my bucket list. A Birthday gift from my partner made it a reality. At the time, we assumed it would be for the first woman President. Election night was a gut-punch and our tear stained faces agreed to sit it out. But as our anger built and the Women's March movement rose we knew we had to go.
I had the privilege of spending the Inauguration Weekend 2017 in DC with my closest friends. It was filled with emotion. A celebratory Peace Ball at the National Museum of African American History and Culture (I even spotted DeRay there is his blue vest), a two martini lunch as we watched the dark and depressing inaugural address, and a march that allowed pink pussy hats and hope to fill the streets on DC and the world. It was spectacular.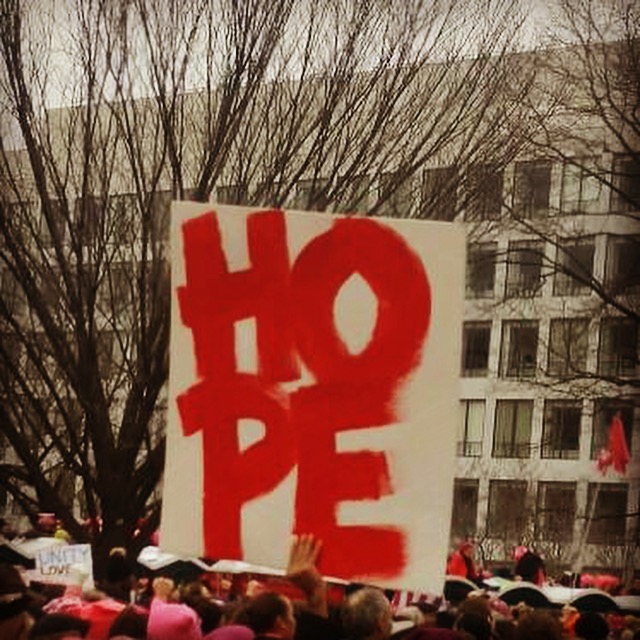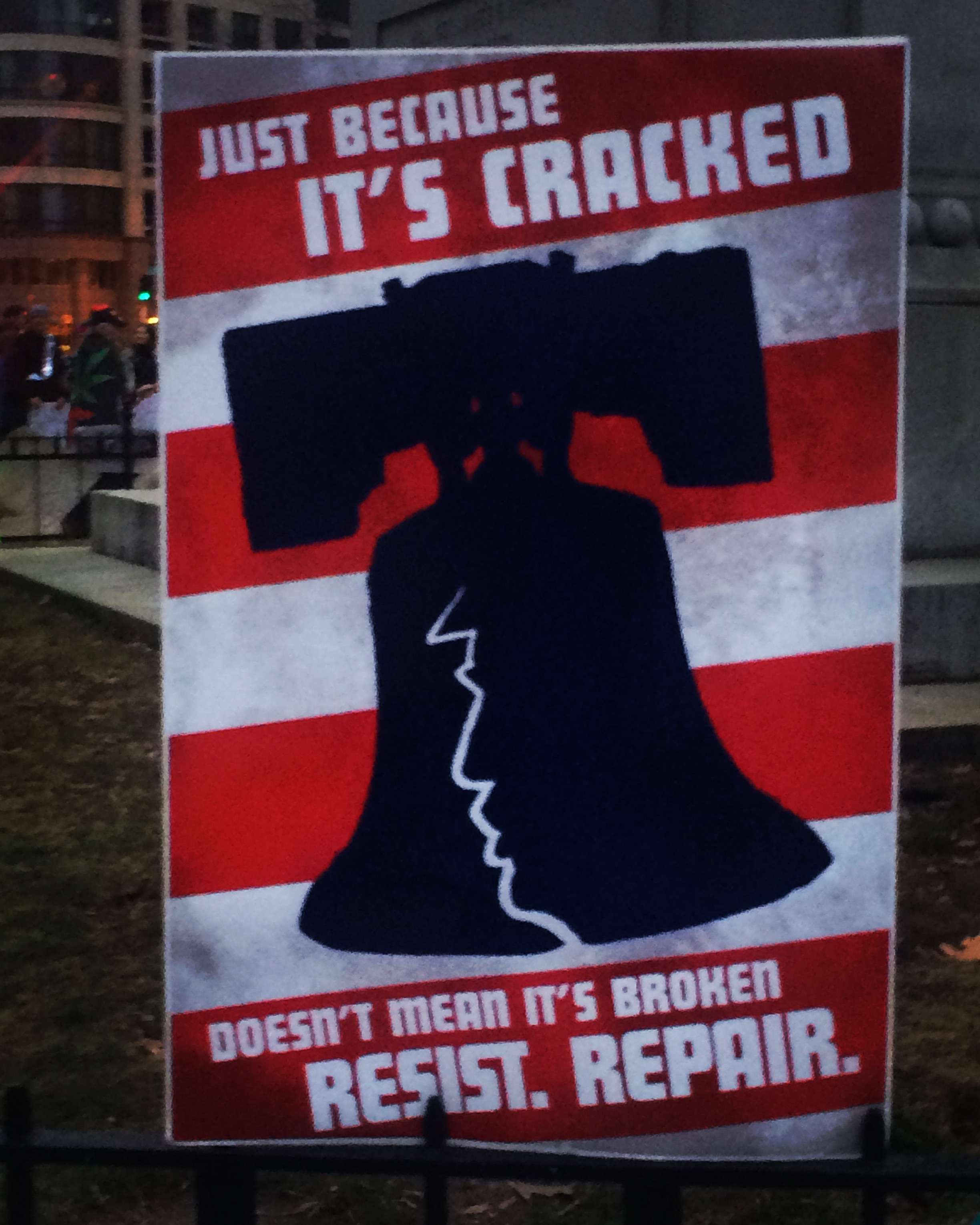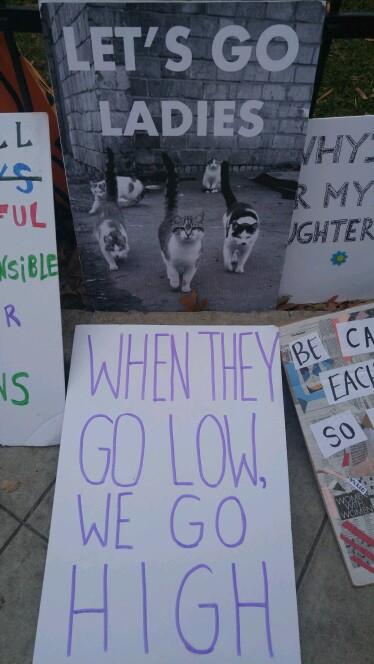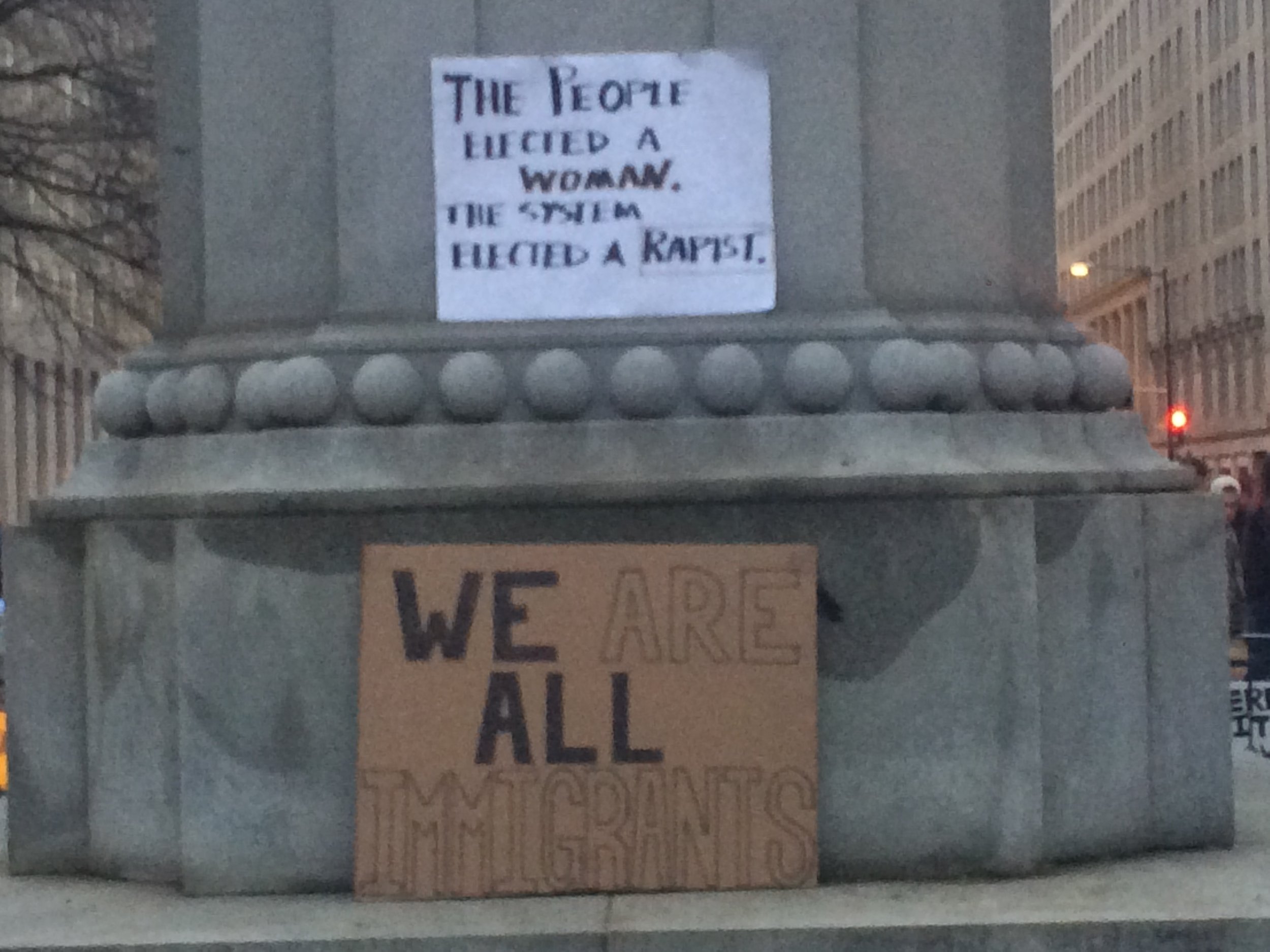 Like many, it was an experience like no other and one I won't soon forget. For days on end busses, trains, hotels, restaurants, and streets were filled with people who believe in women, in hope, and in our future. My eyes filled with tears every time I saw pink hatted Nasty Woman like myself bouncing down the street or men proudly displaying "I'm with her" signs. It was empowering to be surrounded by likeminded people who are disgusted that our President is so fiercely committed to stomping on the rights of woman, dismantling the system that gave health coverage to millions, and squashing the rights of immigrants and GLBTQI communities.
I was proud to stand shoulder to shoulder with people who don't think it is OK for our new President to lie, to appoint unqualified Cabinet members, and to walk back on the regulations designed to protect our climate and our future. I proudly marched for my late mom who would have benefited from ACA expansion, for my girlfriends who accessed Planned Parenthood services, for my GLBTQI friends raising kids who fear for their rights, and for my nieces who deserve to look forward to equal pay and a healthy environment. I marched for me and it felt good - so good - to be part of something so big. Something historic and hopeful.
But sometimes good isn't enough. Beyond the chants, tweets, and poster board signs one has to ask - this is 2017 – how did we get here. How did we let Trump happen?
But we did let it happen. And in the days since the historic Women's March we've seen the President and his team spend more time tweeting about crowd size, attacking the media, and gleefully waging war on the middle class (think Government hiring freeze, suspending the FHA mortgage interest reduction, and repealing ACA) than fighting for us. We allowed Trump to happen and every day we will see cracks in the progress we fought so hard for under the last administration and the promise we all had for our future.
So how do we turn the good, peaceful, hopeful, historic marching into something more? Now is the time for the revolution but are we ready?
Despite good intention and the 10 Actions / 100 Days movement – I'm worried that we won't continue to rise-up. My worries don't take away from the experience, the beauty and potential of the movement or the work. But they gnaw at me as I try to type, sleep or eat, I think about what's next. I'm frustrated when I read about the experiences of Black woman at the march who felt unwelcome. I worry when I see how quickly many of us returned to our normal routines.
I worry about what I will do next. What if the next one isn't so easy? Isn't so peaceful? Will I stand shoulder to shoulder with others and risk getting arrested for my beliefs? Will I continue to fight not only for women's rights but for Climate Change? At Standing Rock? At the next Black Lives Matter March? Will I take a risk – running for office, supporting candidates in red states, organizing in other communities, or participating in less "safe" demonstrations?
The revolution won't be easy. It never is. But the alternative is nothing less than unacceptable. Now Is The Time!